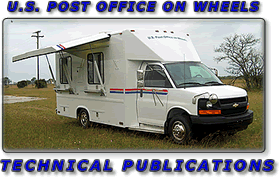 Exterior Lights - 4" round flanged red LED stop / tail / turn lamp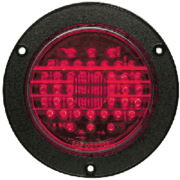 4" round flanged red LED stop / tail / turn lamp
44 bright red LED diodes with built in black flanged housing. Sonically sealed polycarbonate lens and housing. Designed at 14 volts. Industry standard connections and pin out. Circuitry protected against voltage surge and spikes.
Back To Exterior Lighting System
U.S. Post Office On Wheels • Technical Information • Exterior Lights • 4" round flanged red LED stop / tail / turn lamp
Clegg Industries, Inc., a manufacturer of specialty vehicles, trailers and special structures for defense and industry
16400 Northwest Zac Lentz Parkway . Victoria, TX 77905 . (361) 578-0291 . FAX (361) 578-5908
---
Copyright © 2006 Clegg Industries, Inc.
[ Home ] [ Base Vehicle ] [ Electrical System ] [ Intercom System ] [ Heater System ] [ Hydraulic System ] [ Paint / Coatings / Decals ]
[ Exterior Body Parts ] [ Interior Components & Parts ] [ Generator System ] [ Air Conditioning System ] [ Cabinet System ] [ Back-Up Camera System ]